---
Club Qualifying games during the months of
June - August
<!130629BA11>
Each club can hold two NAP (North American Pairs) games per sanctioned session during each of the months of June, July and August. These games award 100% sectional rated half red/half black masterpoints.

The NAP event has been a major ACBL pair championship since 1979 and was originally known as the Grand National Pairs. This grassroots event is staged in qualifying rounds at the club, unit and district levels. It culminates in a final held in conjunction with the 2015 Spring NABC, in New Orleans, LA. The contest is run as a flighted event: Flight A (Open), Flight B (fewer than 2500 masterpoints as of the June 2014 masterpoint cycle) and Flight C (Non-Life Master with fewer than 500 masterpoints as of June 2014). Please check your June 2014 Bridge Bulletin for your masterpoint total.
---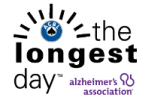 Join us for the second year of our partnership with the Alzheimer's Association on The Longest Day! In 2013, more than 160 ACBL bridge clubs and tournaments participated in the event and succeeded in raising more than $575,000. Don't miss out on your chance to join the fun while raising funds! Help us reach our goal of $750,000 donated on The Longest Day.
The Longest Day is a sunrise-to-sunset event to raise funds for the care, support and research efforts of the Alzheimer's Association. Held on June 21, 2014, the longest day of the year, this event asks participants to push themselves to complete approximately 16 hours of a consecutive activity – such as playing bridge. It's one day to honor the strength and courage displayed by people with Alzheimer's and their caregivers every day.
Show your support by registering your club as an official "team", donating to a bridge club team, participating in The Longest Day games – or all three! You'll be honoring the more than 35 million people worldwide who are living with Alzheimer's and countless caregivers who face this disease. And by playing bridge, you'll show the world there is a fun game that may help slow the onset of this disease.